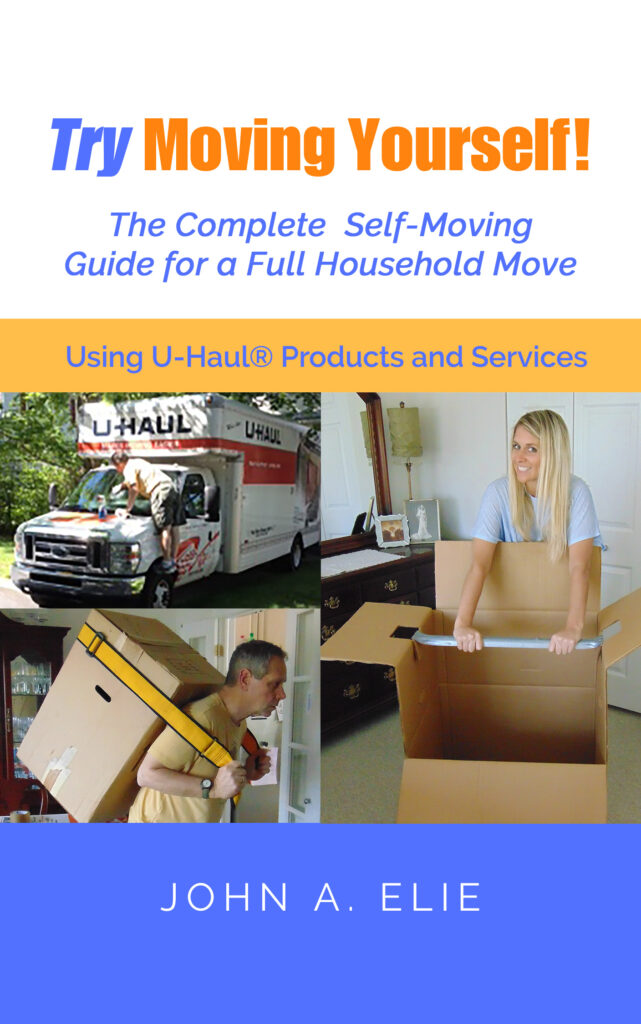 Introducing the Complete Self-Moving Guide for a Full Household Move!
"How to Save Money with a Self-Move"
March 26, 2022
Don't hire movers - do it yourself & save time & money!
John Elie's new, all-inclusive book on how to move yourself and your family from one home to another, whether across the country or right down the road.
Why "TryMoving?"
You are on the move – literally. You would like to save money with a self-move, but you have no experience moving and don't know where to begin. You have come to the right place! This web site is dedicated to assisting the novice to move like a professional.
Why wouldn't you want a former professional mover show you how to work with U-Haul® to plan and execute a smooth move? I will provide you with the tools to do it yourself, with confidence!
Get "Try Moving Yourself!"
Have questions about moving or about the book? I'm happy to chat!
Email me: [email protected]
A Word from the Author, John Elie
"I learned the moving trade as a young man working for a Mayflower Agency, including a full year on the road six to seven days a week moving families as a driver/loader. I also spent time on packing teams, in the warehouse, and as a dispatcher. For 30 years, while working in project management, I have helped friends and family with countless U-Haul self moves. I am now sharing all the trade secrets so anyone can plan and execute a self-move with professional results."