"This book should be a top shelf item for anyone who wants to do a move with certainty, knowledge, and understanding of all the elements that make a move not just successful, but achievable for the ordinary person. Its clear instructions and formula for success could not be better."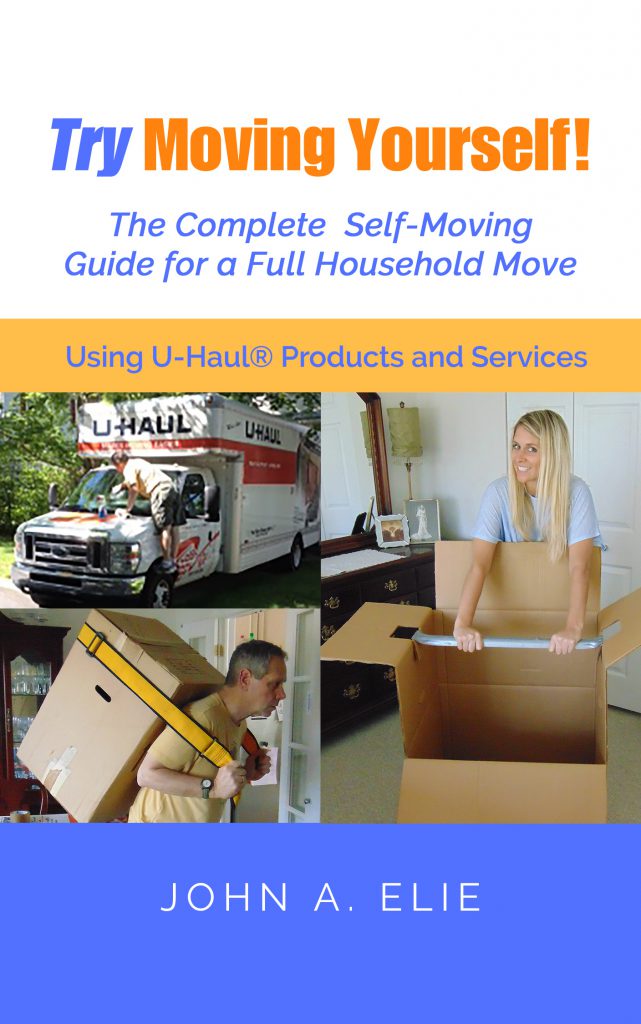 Diane Donovan, Editor Donovan's Literary Services Mid-West Book Review
One Hour FREE Live Webinar!
End to End Moving Cycle Explained
How to PLAN, how to PACK
How to LOAD and carry Heavy furniture.
Estimating tools for truck size and purchase of moving boxes
Reduce Moving Day Stress with proper planning and packing!
Save thousands over a full service move with U-Haul.
Author John Elie has over 30 years of experience with hundreds of household moves as a professional mover and using rental trucks. He learned the moving trade as a young man working for Mayflower movers, and drove a moving van along the East Coast as a member of the Teamsters Union. For over 30 years, John has helped family and friends with their U-Haul self-moves. He decided to capture all the tips of the trade in an easy to read "Instruction Manual" that anyone can use to plan and execute a smooth self-move.
The U-Haul® products and services shown or referenced in this book are provided at U-Haul locations throughout the U.S. and Canada. All U-Haul Trademarks and copyrighted images are used with permission of U-Haul International, Inc. Author is not an employee of U-Haul and receives no compensation from the U-Haul Corporation.