How to Pack Mirrors using the Mirror Pack Box
The Mirror Box is shown below in Figure 2.9 This is the ideal box for protecting large pictures and mirrors. This box comes in 4 pieces, each covering a quarter of the item being shipped. You assemble this box by fitting together the 4 quarters. Because the 4 pieces overlap, the box can expand or contract to fit a variety of mirror or picture sizes.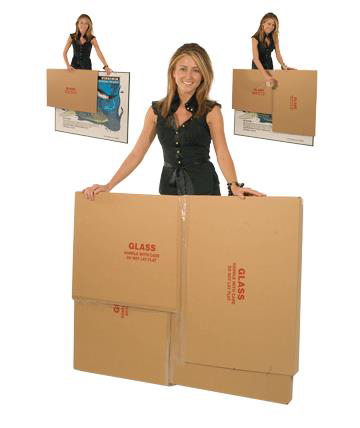 Figure 2.9 The 4-Panel Mirror Box
Source: www.uhaul.com
This is the box that will be used to protect dresser mirrors. It can also be used for flat panel TV's, and for paintings/pictures/posters. I have also used it to protect removable glass tops to coffee tables. If you prefer, there are specialty boxes made specifically for flat screen TV's. The mirror pack has a special cardboard insert that folds up as shown in Figure 9.5. 4 inserts are used for each box, one along each edge of the mirror. The inserts cushion the mirror. If your store does not offer inserts, you can make some by simply folding up a piece of cardboard.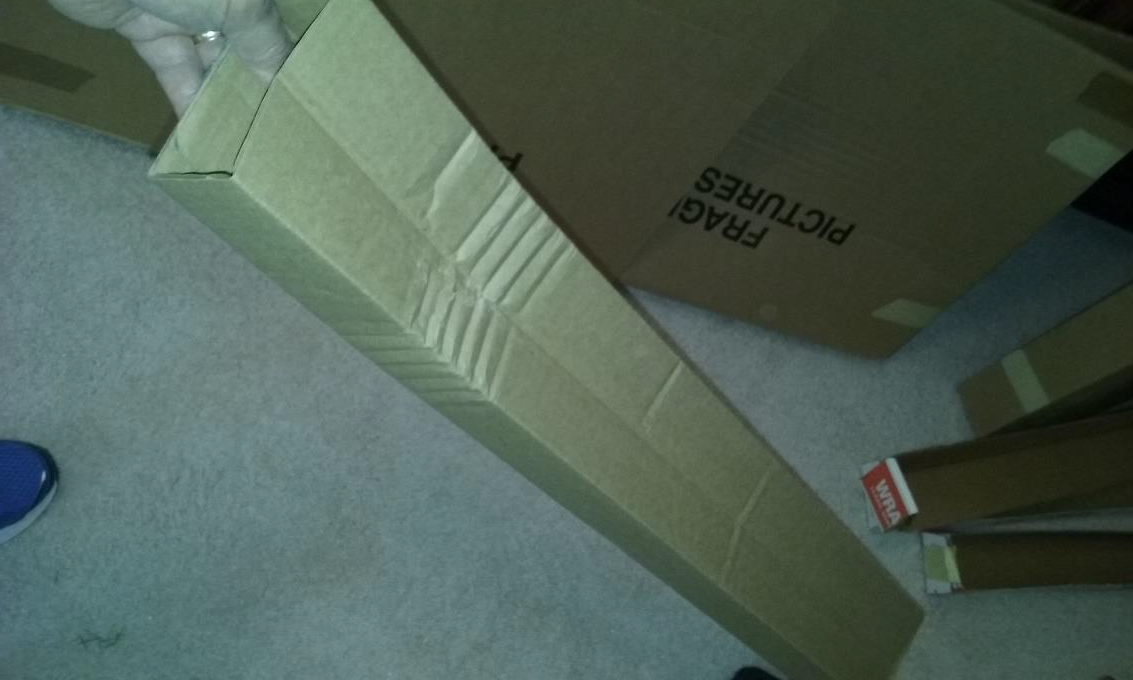 Figure 9.6 – Completed Mirror Pack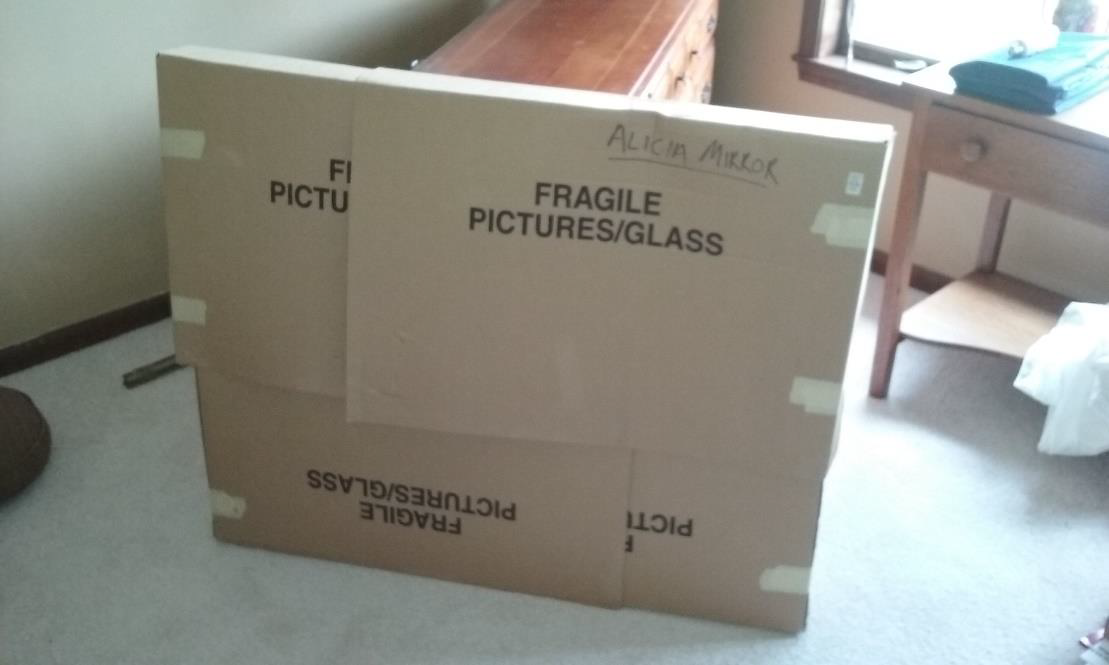 Figure 9.5 – Mirror Pack Cushion Insert
Once the inserts are in, and the 4 corner pieces are in place, the completed Mirror Pack will look like the picture in Figure 9.6. Go ahead and wrap the plastic stretch wrap around the mirror pack to keep the four pieces together as one unit.
Check out this video to see how to move an Upright Piano:
How to Pack Pictures and Glass
Movers-Moving.Net
5 min, 46 seconds