To pack lamps, remove the shade from the lamp by unscrewing the knob that holds the shade to the lamp. This is shown in Figure 10.2. Once you separate the shade from the lamp, remove the bulb. Then remove the metal bracket that holds the lampshade, Figure 10.3. The lamp can be wrapped up in a blanket and a paper pad for loading day. The shade can be packed inside a moving box. Be sure to keep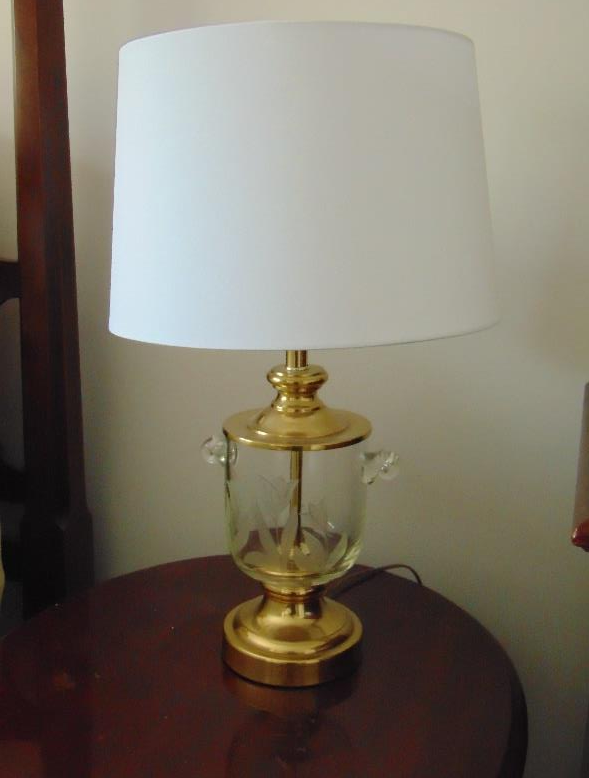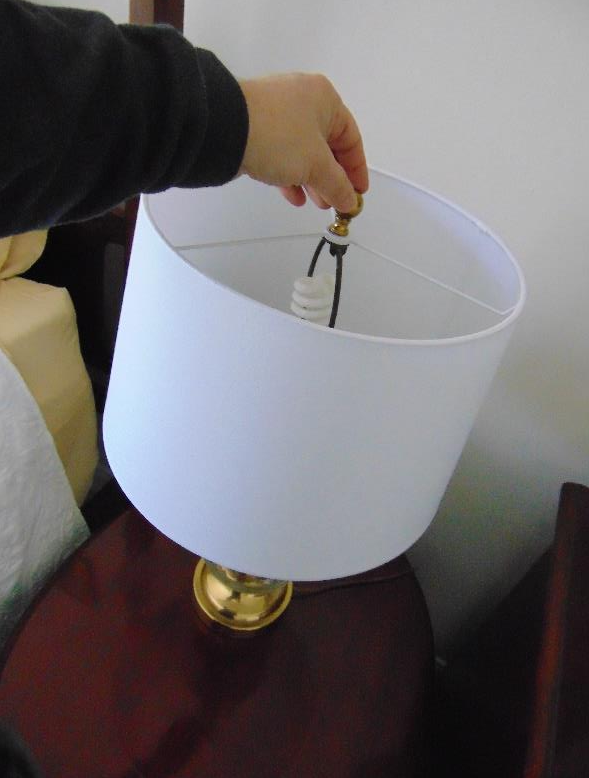 Figure 10.2: Remove Shade From Lamp
Figure 10.3: Remove Bracket from Lamp
all the parts together so you can assemble the lamp at your destination.
For visual reinforcement, view the You Tube video on lamps and shades:
You Tube Video Reinforcement: Packing Lamps and Shades
How to Pack Lamps and Shades
DN Van Lines Moving and Storage
Source: Try Moving Yourself! The Complete Self-Moving Guide for a Full Household Move Using U-Haul® Products and Services (2020) John Elie, Author.